---
---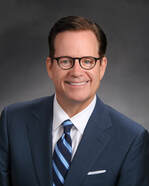 Kevin Gordon, President and Partner
Widely viewed among the top education advocates in California, Kevin is the President and a founding Partner of Capitol Advisors Group. Kevin was the longtime Executive Director of the California Association of School Business Officials (CASBO), and previously served as the Chief Lobbyist and Assistant Executive Director of the California School Boards Association (CSBA). He also served as Chief of Staff to Congressman Robert T. Matsui and as a legislative advocate for the California Building Industry Association (CBIA). He holds a master's degree in public administration from the University of San Francisco. Prior to that, while completing his undergraduate degree in communication studies at University of California, Davis, he was recruited by the IBM Corporation and served three years in its national marketing division for large systems.
---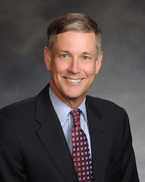 Jack O'Connell, Partner
Former State Superintendent Jack O'Connell brings decades of public service and expertise to Capitol Advisors Group. During his two terms as State Superintendent of Public Instruction and twenty years as both a state Senator and Assembly Member, O'Connell focused on closing the achievement gap and preparing students for a rapidly changing global economy by holding high standards for all students. He is most proud of his successful efforts in reducing the vote threshold for passage of local school bonds from 67% to 55%. He remains a strong supporter and facilitator of partnerships among schools, businesses, communities, and philanthropies in order to engage all students with challenging, real-world education experiences. Prior to becoming a founding Partner of Capitol Advisors Group, Jack served as the Chief Education Officer at School Innovations and Advocacy. He earned his Bachelor of Arts degree from California State University, Fullerton, and a secondary teaching credential from California State University, Long Beach. He is married to Dr. Anne O'Connell, a former California school Superintendent.
---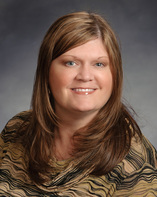 ​Lee Angela Reid, Partner
​Lee Angela has served as the Senior Legislative Advocate since the firm was founded in 2012, after spending 23 years in the State Capitol working on K-12 education issues. Previously, Ms. Reid served as a consultant on state and federal education issues in the Senate Office of Research, providing analysis and advice to legislators and legislative staff on K-12 education policy issues and trends. Lee Angela also acted as a key liaison between legislators, the State Board of Education, California Department of Education, universities, and think tanks. In this role, she has developed a reputation as one of the most prominent experts on policy, waivers, and curriculum and instruction issues pending before the State Board of Education. Additionally, in her role at the Senate Office of Research, Ms. Reid provided professional development opportunities to her legislative staff colleagues. Previously, Ms. Reid served as the K-14 education consultant to the Vice-Chair of the Senate Education Committee, Senator Bruce McPherson from 2001 to 2004. She is a graduate of UC Davis with bachelor degrees in International Relations and Spanish.
---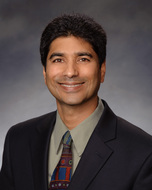 Abe Hajela, Partner
In addition to serving as a founding partner of Capitol Advisors Group, Mr. Hajela has participated as lead or co-lead counsel in several of the most prominent education cases in the last decade, including the litigation and legislative settlement of Williams v. State of California and the pending Robles-Wong v. State of California school finance case. He has extensive experience and expertise in the intersection of education law, policy and politics, and has previously worked as a litigation attorney, a legislative advocate and as a director of a school finance research project funded by the Hewlett Foundation. Abe also served as Chief Counsel for School Innovations & Advocacy. Mr. Hajela has served as General Counsel for the California School Boards Association, Legal Counsel for the San Francisco Unified School District, and as a litigation attorney for the Sacramento firm of Olson, Hagel and Fishburn. He earned his juris doctorate in 1994 at Hastings College of the Law in San Francisco after graduating from U.C. San Diego with degrees in History and Political Science.
---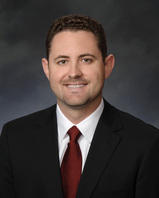 Barrett Snider, Partner
Barrett Snider has spent over two decades working in California politics and is an owner and founding partner of Capitol Advisors Group, where he manages the daily government relations operations of the firm. Barrett's diverse experience in both legislative advocacy and political campaigns provides clients with valuable industry expertise and strategic consulting. Immediately prior to the founding of Capitol Advisors Group, Barrett ran the operations of California's then-largest K-12 government relations firm. Mr. Snider is an experienced speaker and writer on issues affecting California's schools. His clients have included school agencies, statewide associations, non-profits, and fortune 500 companies. Barrett has particular experience advising and advocating in the areas of the state budget and school finance, education technology, educational options, charter schools, and independent study. He previously worked on a number of legislative and statewide campaigns under political consultant Gale Kaufman. He is a graduate of the University of California, Davis, with degrees in Political Science and Communication.
---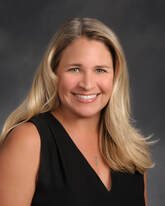 Cathy McBride, Partner
Cathy brings over two decades of state and federal public policy experience to Capitol Advisors Group. This includes serving almost five years as a Deputy Legislative Secretary for Governor Jerry Brown, directly advising him on K-12 and higher education issues. In that role she also helped negotiate the landmark Local Control Funding Formula. During her time in the Governor's Office, Cathy worked with members of the Legislature, the California State Board of Education, the Department of Finance, state and federal agencies and educational stakeholders. Developing these relationships provided her with a unique perspective on the often complex politics of public policy making. Most recently, Cathy worked at the Association of California School Administrators where she was a member of their Government Relations Team. Cathy also spent nine years working at the California Department of Education under State Superintendents of Public Instruction Jack O'Connell and Tom Torlakson in various capacities, including Director of Government Relations and Federal Policy Liaison. Cathy began her career in San Luis Obispo working as a Legislative Representative for the California State Senate. She holds a Bachelor's degree in Journalism and Public Relations from California Polytechnic State University, San Luis Obispo.
---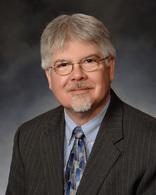 Gerry Shelton, Partner Emeritus
Gerry Shelton is a founding Partner of Capitol Advisors Group. Previously, Gerry was the Chief Consultant to the California State Assembly Committee on Education from 2006 to 2011. In that capacity, he advised the Legislature on K-12 education issues, including assessment and accountability, curriculum, facilities, career technical education, special education, teacher preparation and school finance. He most recently served as the Vice President of Education Policy at School Innovations & Advocacy. Born in the San Francisco Bay Area, Mr. Shelton completed his undergraduate and graduate education in the University of California system, served as an instructor at U.C. Davis for four years, and was a professor at C.S.U. Sacramento for fourteen years – all in economics with a specialization in state and local government finance and public policy. He also worked in the Department of Education from the early 1990's until 2006 in both program and fiscal capacities, including serving as the Department's Chief Financial Officer, where he and his staff represented the Department during the development of the state budget and in a number of areas related to fiscal policy and education finance.
---
Stephanie Medrano Farland, Director of Education Policy
Stephanie Medrano Farland, a statewide expert on charter school authorizing, leads this work for Capitol Advisors Group. Stephanie is just coming off her role as Director of the Charter Schools Division at the California Department of Education. Prior to her work at CDE, Stephanie led a private consulting firm which provided charter school authorizer services to school districts and county offices of education across California. She also spent 11 years as a Senior Policy Consultant for the California School Boards Association. She brings 20 years of charter authorizing experience with her to this work.
​
---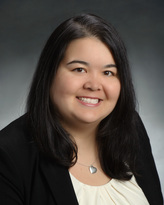 Caitlin Jung, Legislative Counsel
Caitlin Jung is an attorney with experience with education, civil rights, bankruptcy, and landlord-tenant law. Prior to joining Capitol Advisors, she worked on prisoner rights cases at the UC Davis Civil Rights Clinic and with the Human Rights/Fair Housing Commission at its small claims clinic. Previously, Ms. Jung served as an intern at the California Department of Education where she assisted the Communications division to address a wide array of education issues. Ms. Jung provides the Capitol Advisors team with legal research and analysis related to legislation, policy proposals and litigation impacting our clients. A Sacramento native, she holds a Juris Doctorate from University of California, Davis School of Law and a Bachelor of Arts in English Literature with a minor in Law and Society from the University of California, San Diego.
---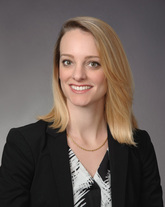 Christina Marcellus, Legislative Advocate
Christina Marcellus has worked in political communications for several years in both the public and private sector. She most recently worked at the County Superintendents Association, where she focused on issues relating to human relations, teacher and administrator workforce, alternative education and technology. Additionally, she managed the association's communications and member-outreach efforts. Previously, Ms. Marcellus was an associate with the political practice of the Dewey Square Group, where she worked on grassroots organization, coalition building and media messaging for several statewide campaigns in California and Florida. Prior to that, she worked for Governor Schwarzenegger's Communications Office, providing operational support to the Communications Director and other members of the administration. Ms. Marcellus was born in raised in Los Angeles, and received her degree in Political Science from the University of California, Los Angeles.
---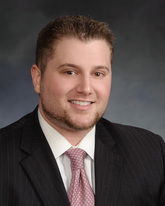 Nick Romley, Legislative Advocate
Nick Romley was most recently a Legislative Analyst with a large education advocacy firm. Mr. Romley supports the advocacy team by maintaining the legislative tracking system, analyzing bills, monitoring various committee hearings and monitoring State Board of Education and California Department of Education meetings. He also assists our statewide association clients when they meet in Sacramento. A native of California, Mr. Romley holds a Bachelor of Arts in Political Science with a minor in Philosophy from the University of California, Davis.
---
Rachel Scicluna, Legislative and Special Projects Manager
​
Rachel Scicluna joined Capitol Advisors in January, 2014 as an administrative assistant. As of January, 2019 Rachel has joined the legislative team as a legislative analyst. Rachel holds a Bachelors of Fine Arts degree from Laguna College of Art and Design.
---
Kristie Leitch, Office Manager
Kristie Leitch plays the primary role of managing daily operations within Capitol Advisors. She began with Capitol Advisors in July, 2012 after serving in a similar capacity with the team at a prior firm. Kristie is studying business administration with a focus in accounting.
​
---
Michele Milliken, Projects Manager
Prior to joining Capitol Advisors in April 2019, Michele served over 10 years in multifamily property management where she provided oversight of Market Rate and Affordable Housing communities throughout Sacramento. Her extensive knowledge included new construction lease-up, value-add, student-housing, and stabilized assets. She is a member of the National Association of Realtors, the Sacramento Association of Realtors, and holds her State of California Real Estate license. Leveraging her expertise as a licensed real estate agent within the dynamic landscape of a lobbying firm, Michele brings a unique perspective and skill set as a Project Manager at Capitol Advisors. Michele excels in fostering collaborative relationships with clients, coordinating with different teams within the lobbying firm, such as legal, communications, and government affairs, to ensure seamless collaboration and effective project implementation. As a dedicated and passionate Project Manager, Michele is committed to delivering exceptional results and driving project success.