Management Team Support Services
---
The role of the superintendent may be one of the most complex and solitary of positions in a California school district.

Capitol Advisors can play a vital role in providing insight, information, and coaching/mentoring for superintendents and their management teams. The key is local context: regardless of whatever state-directed policy is expected to be implemented and managed, the superintendent must lead and implement through a prism made up of the complexities of the culture of his/her school district, the populations served, the history of the school district, and the dynamics of the community in which the school district is located.

The team at Capitol Advisors Group provides support service designed specifically for superintendents and management teams to assist in navigating their local context. These services and processes are delivered on the ground, side-by-side with the superintendent and/or management team in a relational structure, custom designed to meet the needs of new, mid career, and veteran superintendents.

---
Services and Support

Coaching/Mentoring Superintendents
- New and experienced superintendents
- Specific problems
- Culture audits
- Leading your CBO
- The superintendent's role in budget development and management

Coaching District Management Team Leadership
- Developing leadership in cabinet and principals

The Superintendent's Role in Facilities
- Bond programs - planning, politics, and implementing
- Parcel taxes - planning, politics, and implementing
- Developer mitigation agreements - concepts, elements and school-centric agreements

Developing an Interest-Based Culture
- Negotiations
- Leadership
- Problem Solving
- Complaints
- Transgender Students - SB 1266

Board Relations
- Communications and leadership
- Elections, new member orientation
- Governance team protocols
- Efficient and effective board agenda planning


---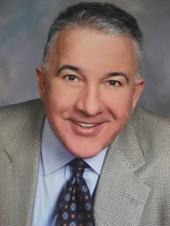 Mark Skvarna, Managing Superintendent in Residence
Mark Skvarna has more than 25 years of experience in K12 education, including 13 years as Superintendent of Baldwin Park USD. In addition to his experience as a superintendent, Mr. Skvarna also has an extensive track record as Deputy Superintendent of Business Services at the district and county levels, most recently concluding service as the Chief Business Official for the Santa Clara County Office of Education. Mark is also known for his knowledge and expertise in school facilities construction issues having been a district Director of Facilities, and was a certified inspector by the Division of the State Architect (DSA). He also served as Chief of School Police.
In 2013, while serving as Superintendent at Baldwin Park USD, Education Trust West noted, out of the largest 148 unified school districts in California, Baldwin Park USD was ranked no. 1 for closing the achievement gap for students in poverty, English Language Learners and African Americans. This accomplishment was echoed by State School Superintendent, Tom Torlakson, who stated Baldwin Park USD was the best in the state for closing the achievement gap. During Mr. Skvarna's 25 years of service to public education, he has passed three school bonds and managed hundreds of millions in school construction funding.
Mr. Skvarna is a member of the Association of California School Administrators (ACSA), California Association of School Business Officials (CASBO), International Association of Chiefs of Police (IACP), Southern California Superintendents, active and honorary member since 2009. His education includes a Bachelor of Science in Aeronautical Engineering, a Masters of Science in Strategic Leadership and a Doctoral Degree in Business.
Email:
Mark@CapitolAdvisors.org
---
---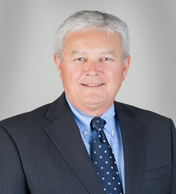 Richard Tauer, Superintendent in Residence
​The foundation of Richard Tauer's 40 years of experience in education includes elementary, middle school, adult education and university graduate level teaching, school principal, district personnel administration, and culminating as Superintendent of Westminster School District. In that capacity, Richard provided the solid and stable leadership necessary to successfully navigate the district through the most challenging of fiscal times, while continually making significant progress in student achievement.
Richard earned his undergraduate, credentials and Master Degree in Educational Leadership at California State University, Los Angeles, where he later taught numerous graduate level classes in Education Leadership, Personnel Management, and School Business.
Mr. Tauer received many awards throughout his career including Administrator of the Year awards at both local and regional levels of Association of California School Administrators, ACSA's state-recognized newsletter award for Region XV, as well as three PTA Council recognition awards during his career. Richard is a member of American Association of School Administrators, the Association of California School Administrators.
Richard continues to follow his passion for supporting and improving education systems, particularly in areas of leadership, governance, human resources and development as well as team-building. Since his retirement in 2014, he has continued to serve as Director of the ACSA Personnel Academy. Additionally, his involvement continues as mentor/coach for numerous administrators, human resources consultant, executive recruitment and leadership development, designing and presenting workshops for numerous districts, including Board/Superintendent goal-setting and evaluations.
Richard specializes in:
Executive recruitment, including superintendent
Coaching/Mentoring administrators
Leadership presentations, especially related to human resources
Board/Superintendent goal-setting and evalutation sessions/processes
Group facilitation leader
Human Resources individualized mini-workshop sessions
Human Resources department audit/analysis implementation
Informal non-legal investigations
Interim short-term administrative assignments
Richard enjoys continuing his work in a consulting role because it provides him with the opportunity to continue to make a positive difference, by working with outstanding educational leaders, all while giving back to the profession that he enjoyed for 40 years.
To email Richard, click
HERE
---
---
Greg Ottinger, Superintendent in Residence
Greg Ottinger has spent more than two decades as an executive leader, researcher, and teacher, focused on creating incredible outcomes for learners of all ages. Most recently, Greg served as Chief Business Officer for the San Diego Unified School District. In this capacity he served as the Chief Financial Officer and led/supported operational (finance, IT, Education Technology, transportation, nutrition, facilities/construction, enrollment, charter schools, custodial, maintenance, school police, etc.) divisions for the second-largest school district in California.
He demonstrated the ability to work across all aspects of the organization and community to balance district budgets with between $36M and $124M reductions in operational expenses each year from 2017 to 2021, with a laser focus on equity and incredible outcomes for each and every learner. During his tenure, the district was also able to successfully move from a qualified to a positive budget certification and continue to achieve exemplary short- and long-term credit ratings from Wall Street ratings agencies. In 2018, he also played a pivotal role in supporting the successful passage of Proposition YY, a 3.5B bond measure to ensure long-term safety, security, and modernization efforts for San Diego Unified.
Previously, Greg held the lead IT role (Executive Director) for both San Diego Unified and the San Diego County Office of Education, along with several years as the inaugural Director of Online and Blended learning/Education Technology for the San Diego County Office of Education. In these positions, he led multiple collaborative efforts with leaders from 42 school districts as well as charter schools and community partner organizations to identify areas for innovative education developments and professional opportunities for students, faculty, staff, parents, and community members.
Greg holds a Doctorate in Education Leadership and a Master's degree in Education Technology. Additionally, he teaches finance courses focused on education and equity at both the Master's and Doctoral levels and has served on doctoral committees at both San Diego State University and the Harvard Graduate School of Education.
To email Greg, click
HERE
---