Government Relations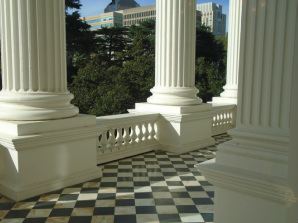 For nearly four decades, our partners have worked in the public policy, fiscal, and political arenas at the State and Federal levels of government.
We have considerable experience, expertise, and connections to key decision-makers in California and Washington D.C. Our clients gain unmatched access through a relationship with our firm.
Services we provide in this area include:
Representation before the State Legislature, Governor's Office, Department of Finance, Department of Education, State Controller's Office, and State Board of Education
Sponsorship of bills in the state legislature
Regular concise communication and representation regarding the most important legislative and state budget issues
Political and communication strategy around state and federal policy and budget issues
Federal Government Relations
Capitol-to-Capitol Government Relations - The Capitol Advisors team has the greatest capacity to effectively link California clients to successful strategies in federal affairs. We have longstanding relationships with key leaders in all branches of the Federal government, giving us a perspective and position to help clients when they need it most.

For clients, who until now, have only had an option to work with firms 3,000 miles away that might not necessarily understand their issues and challenges, Capitol Advisors offers an opportunity to have representation that ensures success in Washington DC. The overwhelming majority of federal education resources pass through the California Department of Education on the way to local schools. A governmental relations strategy that recognizes the importance of having seamless representation at the State and Federal level is creative and smart. The Capitol Advisors team in California works with partners in Washington D.C. who share a commitment to energetic, knowledgeable advocacy that delivers for clients.